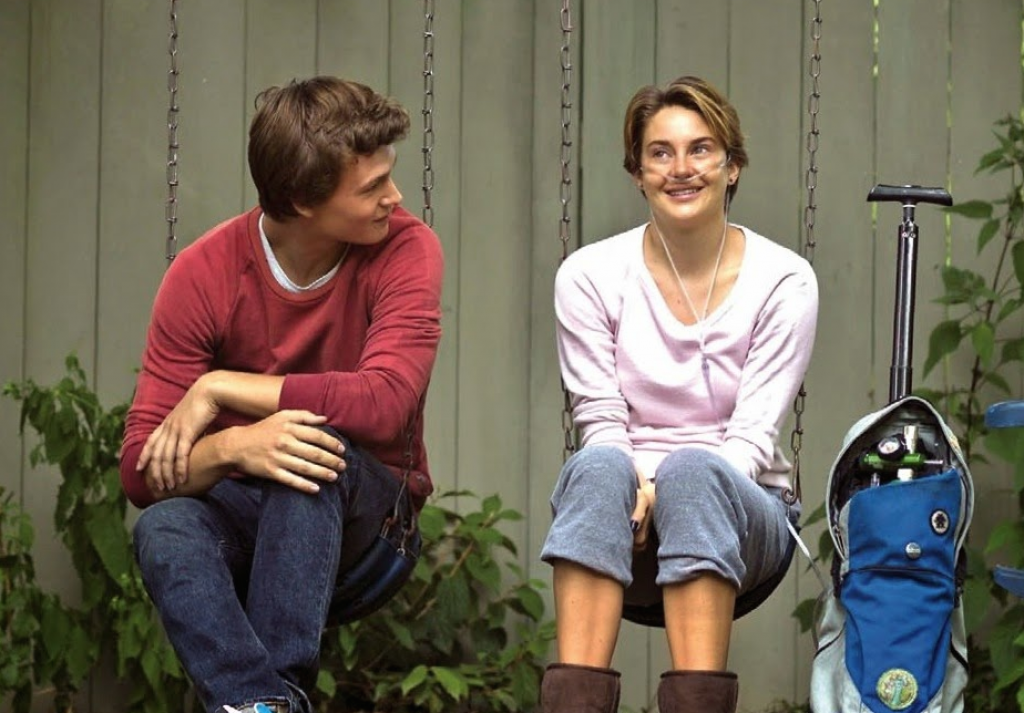 According to Richard Roeper Woodley is a lock and I'm inclined to agree. Actually, I've thought Woodley could get an Oscar nomination since the beginning of this year, however with the strong reviews The Fault in Our Stars is getting it seems that that prediction may become a reality.
1. Her career is on a roll
Many Oscar pundits thought she would breakthrough and receive an nomination for her supporting role in The Decendents and although she missed out her career has been on fire. In addition to landing the starring role in The Hunger– I mean the Divergent series, she also won praises for her performance in The Spectacular Now. She's proven that she is no longer just a lowly pregnant teenager on a sh!ty ABC family show anymore. With a career trajectory similar to Jennifer Lawrence, she may also be on her way to a win.
2. The Fault in Our Stars was one of the biggest summer movies
It's no secret that the John Green book is a hit among teenage girls, teenage boys, young adults, some even in their 20s… anyway the movie has a lot of buzz behind it that may carry it over the hump of its early release date. This coupled with the positive reviews for the film give her the added boost, especially if the film receives additional Oscar nominations (see next point).
Related Article: 'THE FAULT IN OUR STARS' REVIEW: SHAILENE WOODLEY GRACEFULLY LEADS THIS CHARMING FILM
3. The film has the potential to receive additional Oscar nominations
While I think Best Picture is out of the question, a nomination in Adapted Screenplay or perhaps even for one of the songs on its soundtrack are not far fetched. Why is this important? It is rare for a movie to receive a singular nomination for an actor. When Meryl Streep was nominated for The Iron Lady, it also received a make-up nomination as did Marion Cotilliard in La Vie en Rose. While the pattern is not solid in every acting category, it seems that almost every actress nominated in the lead category thus far was not the only nomination her film had. This is mostly due to the film needing some added merit.
4. She could be the one dark horse nominee
What do Laura Linney in The Savages, Rooney Mara in The Girl with the Dragon Tattoo, and Michelle Williams in Blue Valentine have in common? They were all the one nominee that seemed out of place. None of them received SAG nominations for their films and seemed to be that one contender that popped up here and there, but would probably be snubbed in the end. Woodley has set herself up in that same position. I can see her winning several critics awards, but missing out on SAG and maybe even critics choice, then surprise at the Oscars.
5. It's a damn good performance
It's no exaggeration when I say that this is the performance of a lifetime. She was able to carry an entire movie on her back full of powerhouse emotions, but seem so natural, like she wasn't even acting at all. Sometimes, that's all you need.