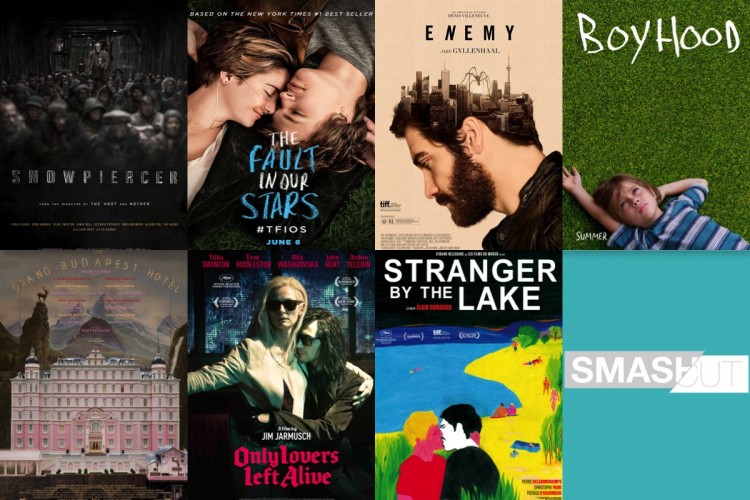 It may be a bit early to write a definitive ranking of the best films of the year. Usually it takes a few viewings of the contenders before I can make a true decision on what should be on top. That's a mistake I made last year. When I did my rankings last year, I added films to the list as I want along. That's why American Hustle and Nebraska ended up closer to the top of my list. After re-watching the films, I moved the latter back in the list and the former off completely in addition to moving Gravity back and pushing Upstream Color off. Two films that at a certain point held the top spot on my list. I'm not going to have that debacle again. So, instead I'm going to talk about some of the contenders for the best film of the year.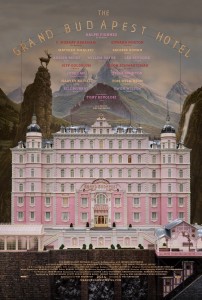 I think the first film I watched that I had thought could make it to the top of the list was Wes Anderson's The Grand Budapest Hotel (check out Matt Flynn's review here). Although I didn't think it was his best work like many others (I still think Moonrise Kingdom surpassed it), it was clearly his most impressive work. The concept of having a story within a story within a story was brilliant and beautifully drawn out. As usual, the film was gorgeous to look at, however the underlying darkness was just as gorgeous.
Speaking of darkness (SEGUE!), the adaptation of John Green's The Fault in Our Stars (review here) was pretty much as dark as it could get. Josh Boone was so adroitly able to capture the characters of the book while making the film just as, if not more, affecting. Topped off with an Oscar worthy performance from Shailene Woodley (see why I think she'll be nominated here) and Fault becomes one of the best adaptations of a novel since The Picture of Dorian Grey in 1945. Okay, maybe not that far back, but it's the first one I could think of.
Denis Villeneuve's Prisoners made my list last year at number 7, and his latest collaboration with Jake Gyllenhaal is poised to make my list again. Enemy (check out Matt Flynn's review here) is going to be a film that I have to watch a few times to place on my list. I was enamored by it, and not because I watched it during an insomnia ridden stormy night. It was a psychological thriller mixed with a character study, and it doesn't really get much better than that. Throw in Villeneuve's signature gloomy and beautifully color palleted style and you've got a film.
Speaking of signature styles (I am a segue machine today!), Jim Jarmusch's Only Lovers Left Alive relies on it's gothic style and simple plot to portray a century old love story. Or you could just look at it as Tilda Swinton and Tom Hiddelston playing hipster vampires. Whichever works for you. Anyway, this was a divisive film for me when I watched it. It's far from perfect. Really far from perfect. However, it is damn fun to watch and damn fun to look at. I'm going to have to watch a few more times to decide if I'm gonna throw it in the top ten, but chances are looking pretty good.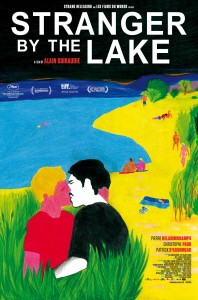 Another divisive film for me was definitely the little watched (thanks Harvey Weinstein) Korean/American co-production Snowpiercer. The only way I could put it is that it's a perfect action flick. It had a great post-apocolyptic concept, strong characters that you could root for, an impeccable visual style, and most importantly (and what most action movies forget) a clear end goal. Plus, Chris Evans plays a superhero who's not Captain America, Jamie Bell plays the comic relief, and Octavia Spencer plays a sassy black woman, which is absolutely wonderful.
I'm not totally sure if Stranger By the Lake counts for this list since it technically premiered at Cannes last year, but had its American premiere in January. Either way, it has a great chance to make my top ten list this year or last year. Not only is it a smart, thought provoking drama, it is also dark, sexy, surprisingly funny, engrossing, sexy, entertaining, and did I mention sexy? Despite its full frontal nudity and erotic sex scenes, the film is a masterful work of thrills and suspense.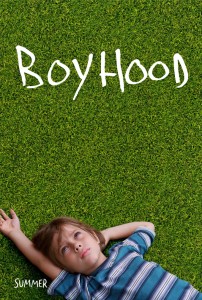 Lastly, the film that I am confident will end up in at least my top 5… of the decade… is Richard Linklater's brilliant 12-year masterpiece Boyhood (check out my review here). I know I've made it clear that I'm not picking a top film of the year yet, but I'm adamant that this film is most likely, probably, almost certainly, will be at the top of my list. It's not hard to say why the film will take my best picture slot because it's just perfect. Plain and simple and perfect. It so gorgeously captures the magic and tragedy of growing up. Framed against an adroitly put together 12 year production, Linklater was able to give an honest look at life.
So that's all I've got, what films are going to make your end of the year list?