If there's one thing I'm a sucker for, it's fantastic album production. And since I now possess an ample platform for my opinions to be kinda heard, I'm going to honor some of my favorite production moments.
It's one thing to have top-notch, impressive production throughout an entire song; I can name plenty of those. For this list, I'm focusing on songs that have specific jaw dropping moments, sending chills down my spine not only the first time I heard them, but every time afterwards.
I've left out the works of The Beatles, Queen, and all Steven Wilson associated projects, because they each have vast enough catalogues for their own lists. I've also left off some song selections from albums in which every song could make it onto the list (Daft Punk's Random Access Memories, for example).
Now, this was accidental, but I ordered this list starting with the sexiest tracks, diminishing in sexiness as we go down the list. So, with that in mind, let us proceed….
"Never, Never Gonna Give Ya Up" – Barry White, Stone Gon', 1973
I'll be honest, that famously dramatic, almost atonal intro is the reason this song made the list. The way the music builds in intensity is mysterious, You have no idea where it will take you until the band reaches that high climax (pun totally intended), and you're awash in probably one of the sexiest backing tracks ever. I think there's a harpsichord in among the strings, and it works amazingly well.
"Something" – Snarky Puppy & Lalah Hathaway, Family Dinner Vol. 1, 2013
If there was ever a track that truly deserved a Grammy, it was this (thankfully, it won one). Robert "Sput" Searight's arrangement took this fantastic R&B track into sultry jazz territory, and Lalah Hathaway's vocals are perfect in every way. She also sang polyphony, four times, like it was no big deal.
There was just too much to say about Snarky Puppy's playing, so I just went ahead and listed all the reasons they make this track amazing
Bassist Michael League laying down some of the grooviest, funky bass lines that never overpower
Guitarists Mark Lettieri's and Bob Lanzetti's well-timed melodic flourishes
The way drummer Robert "Sput" Searight and percussionist Nate Werth locked in together, forcing us listeners to helplessly dance along
Mike "Maz" Maher's smooth trumpet solo
Corey Henry's unbelievable organ interplay with Lalah's voice
Corey Henry's organ tone
Corey Henry
The backing vocals of Chelsea West, Katya Diaz, and Rachella Searight
Beautiful horn lines from Maz, Chris Bullock, and Jay Jennings
The laid back electric piano lines of Bill Laurance
Special credit must be given to sound engineer and mixer Eric Hartman. As he as done on every Snarky Puppy live album, he manages to get a clean mix of fourteen musicians, balancing every instrument perfectly. In an age of compressed and distorted tracks, it is rare to find a song where you can pick out each instrument individually. It was well needed here.
"The Fuse" – Bruce Springsteen, The Rising, 2002
The Bruce Springsteen catalogue features a rich variety of top-notch production, but this track has always stood out for me. A modern rock song with a slight hip-hop influence (courtesy of producer Brendan O'Brian), it's an overall great modern rock song.
There is an absolutely beautiful and haunting moment that comes in about 3:40 into the song. At the end of a reverberated and airy bridge, all the music suddenly cuts out as Springsteen delivers his final line. "Your bittersweet taste on my tongue". A completely dry vocal track provides a chilling contrast to the preceding lines, and intensifies the power as the band slams into the chorus.
"Stairway to Heaven" – Led Zeppelin,                   , 1971
Not too much can be said about Stairway that hasn't been said already, so I'm going to keep this one pretty short. The buildup in this song is perfectly executed. Going from a lonely acoustic guitar, to a dreamy musical drive, into a ferocious all-out rock climax, Stairway is a musical journey that has seldom been surpassed.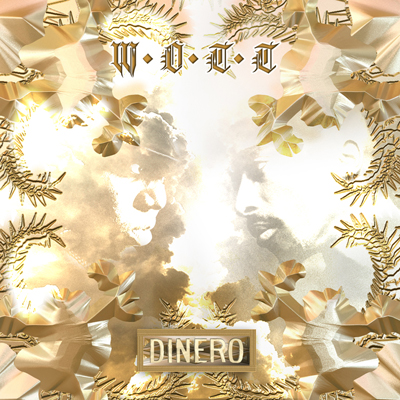 "No Church in the Wild" – Kanye West & Jay-Z (featuring Frank Ocean & The Dream) (with samples of Spooky Tooth, Phil Manzanera, & James Brown), Watch the Throne, 2012
Combine a progressive rock guitar riff, James Brown screaming, a vocoder, and a philosophy lesson, and you get this classic track. Ok, I'm gonna break my rule since I'm talking about the full song, but I just love it a bit too much. The brooding intensity of the music is perfectly matched by Jay's flow (and, um, less so by Kanye's). Frank Ocean and The Dream make awesome cameos as well, and the creative sampling makes a vibe that always seems to get the blood running whenever I hear it.
<iframe src="https://embed.spotify.com/?uri=spotify:user:1289280408:playlist:2W9AA4AREZUZJowL891ZY0″ width="300″ height="380″ frameborder="0″ allowtransparency="true">
Do you agree with this list? Or did it make steam come out of your ears, clouding your headphones? Do you have different songs you would have put in this list? I bet you do. Throw 'em in the comments!!!