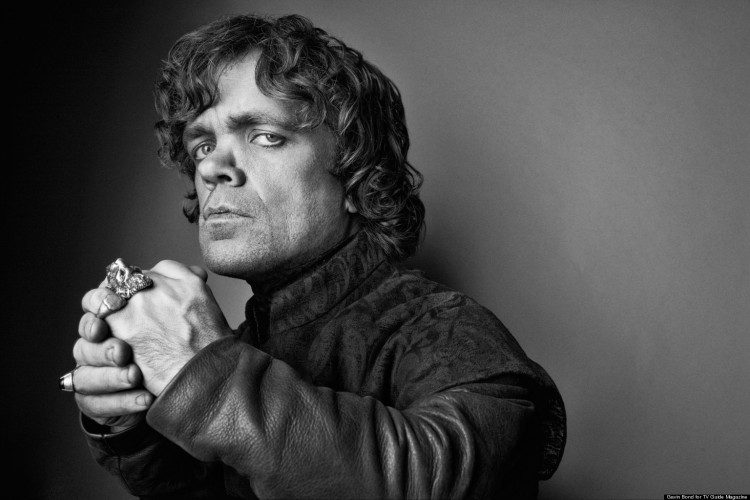 Last year in Supporting Actor in a Drama Series we had a fierce three man race that ended with Aaron Paul taking his third Emmy for Breaking Bad. Now, with two of those men gone from contention, we just have Peter Dinklage (Game of Thrones) left in the race. Dinklage won an Emmy for the first season of the series with a heartbreaking speech in the episode "Baelor." This year, he doesn't need anything as rousing with this relatively weak field.
His immediate competitor is Jonathan Banks (Better Call Saul). He was previously nominated for the role in 2013 for Breaking Bad becoming the first and only actor to be nominated twice in that category for different shows. Although he may not have some of the stellar material that Dinklage has, he definitely has the urgency.
The next three spots are going to go to "perennial" nominees Mandy Patinkin (Homeland), Jon Voight (Ray Donovan), and Jim Carter (Downton Abbey). In any other year Patinkin and Carter would be on the chopping block. However, in this relatively weak year in this category they are comfortably in and nominated.
The last spot is really up in the air. If Michael Kelly (House of Cards) has a good shot if the show is a big hit at the Emmys. He'd also have a plethora of episodes to choose to submit. However, if House of Cards doesn't have an uptick in nominations like I think it will, then it really just becomes a name game.
There aren't any shows with supporting actors that could get in purely on buzz, the only one is really Ben Mendelsohn (Bloodline). He received strong critical acclaim for his performance and Netflix could push him hard in the category.
After that, veteran actor Michael McKean (Better Call Saul) and previous nominees Alan Cumming (The Good Wife) and John Slattery (Mad Men) have the next best shots.
Check out all of our 2015 Emmy Predictions here!
Frontrunners
1. Peter Dinklage, Game of Thrones
2. Jonathan Banks, Better Call Saul
Perennial Nominees
3. Mandy Patinkin, Homeland
4. Jon Voight, Ray Donovan
5. Jim Carter, Downton Abbey
Could be any of them
6. Michael Kelly, House of Cards
7. Ben Mendelsohn, Bloodline
8. Michael McKean, Better Call Saul
9. Alan Cumming, The Good Wife
10. John Slattery, Mad Men