From psychological to political, here are some of our favorite thrillers from the decade so far!
I think the reason the genre of thriller is hard to nail is because the genre itself is so broad. Where does the genre of thriller end and horror begin? Are all action movies thrillers, but not all thrillers action movies? While the exact definition of the genre is in flux, the one constant is suspense. The best thrillers come with a tension that makes you want to come to the climax and finally figure out what truly is going on. They come with red herrings, plot twists, cliffhangers, and heart-stopping suspense, which is why they are the best to display the true escapist power of film.
This decade we saw a resurgence of quality thrillers following a less than stellar 2000s. So I decided to list some of the best thrillers of this decade (so far). For this list, I tried to stay away from movies the floated too far toward action or horror and it is by no means exhaustive. So, list your favorite thrillers in the comments below!
And without further ado, here are my favorite thrillers of the decade (in alphabetical order)!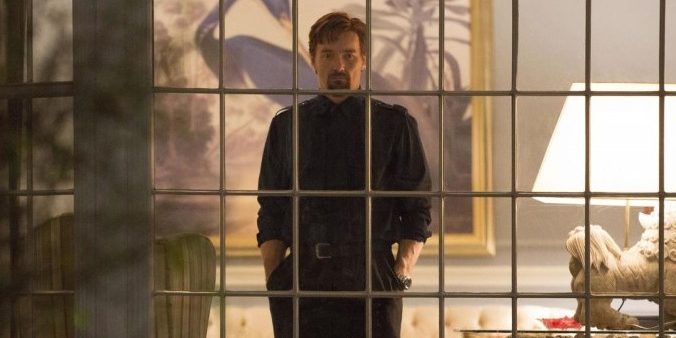 If I had to pick the movie I am most surprised I'm adding to this list, it's this one. While Joel Edgerton's directorial debut The Gift isn't technically perfect, he showed an understanding that style and substance can exist in the same film. He is extremely polished in his camera placement, editing, and was able to pull out two incredible performances from Rebecca Hall and Jason Bateman. But similarly to The Invitation, which is a little further down the page, the reason this movie is on this list is because he shows a lot of restraint. The natural tendency with thrillers is to ratchet up tension and then give a release, then repeat. However, The Gift is an incredible exercise in restraint. It tightens ups slowly without giving many answers, but when it does your entire perception of the story changes.
With some really naturalistic performances from the entire cast and a taut screenplay that avoids melodrama, Joel Edgerton creates a really smart film that knows exactly how much to give the audience. What makes this film great though is its theme of how much you really know a person and whether or not people can actually change from their past actions. Who is really the villain of your story? It's an unexpected track for the film to take, but the payoff is well worth the build.
The Gift is available on Blu-Ray and Digital HD on Amazon ➤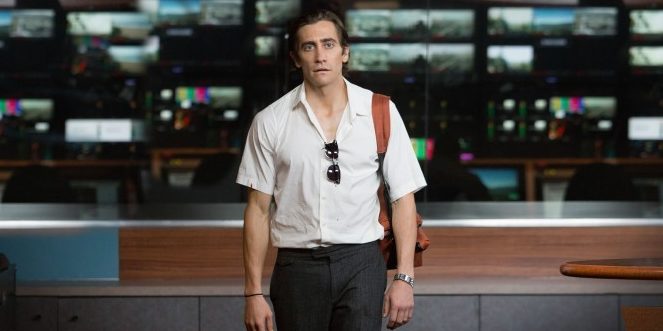 I held off writing this description to last because it's so difficult to put what makes Nightcrawler such a fantastic film into words. So, I'm going to use a comparison. Martin Scorsese's best film in my humble opinion is Taxi Driver. The thematic undertones of urban decline offer an incredible juxtaposition to Travis Bickle's vigilantism. This coupled with the psychological elements of this anti-hero make for a layered movie that is told from the perspective of a possible sociopath. But it's that questioning of the main character that makes it so intriguing. The exact same can be said for Nightcrawler even though I think we are more aware of Louis Bloom's sociopathy.
But the thematic undertones are still there. This time it's a critique of TV news and the way that we consume media. Rene Russo stands in as a representative of media as a whole complete with the starry-eyed look at horrible events. Her performance is another key of success for the film. But as I alluded to earlier, this is the performance of Jake Gyllenhaal's career. The charming sociopath is hard to pull off because you don't want them to seem too sane, but also not too off-putting. He strikes the balance with a dash of social awkwardness that makes him disappear into the role.
Nightcrawler is available on Blu-Ray and Digital HD on Amazon ➤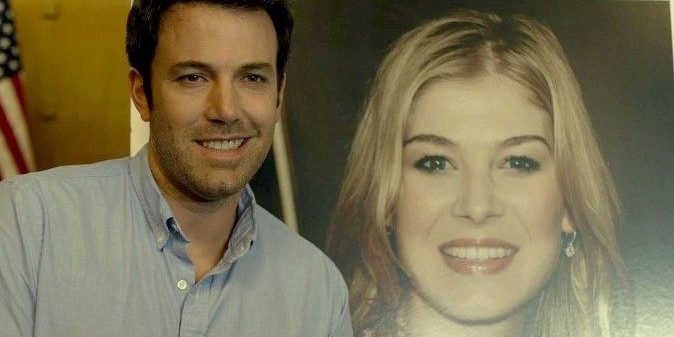 Crime thrillers are probably the most common kind of thriller and offer up the best of the genre. From red herrings to cliffhangers and plot twists, the melodramatic undertones of this subgenre is what makes it so appealing. However, no director does crime thriller quite like David Fincher. With Zodiac and Seven being among my favorite movies of all time, his 2014 adaptation of Gillian Flynn's novel was bound to make the list. While Gone Girl, is a thriller that completely stands on its own as a book, Fincher is able to make the plot even more effective in the film. All those genre conceits like plot twists and red herrings come a diffidence as well. But Fincher doesn't let the audience feel cheated when the mid-movie shock comes. In fact, he leaves us wanting more, and he certainly delivers.
Rosamund Pike anchors the film with a lead performance that few actors would be able to pull off. Her chilling looks and deliberate physicality make Amy one of the most interesting characters in movie history, in my opinion. But what makes this movie my second favorite Fincher film (the first being The Social Network) are the various undertones he is able to strike – a critique of marriage, a disavowment of the media and its ability to sway the public – and his embrace of the genre, for best or for worst.
Gone Girl is available on Blu-Ray and Digital HD on Amazon ➤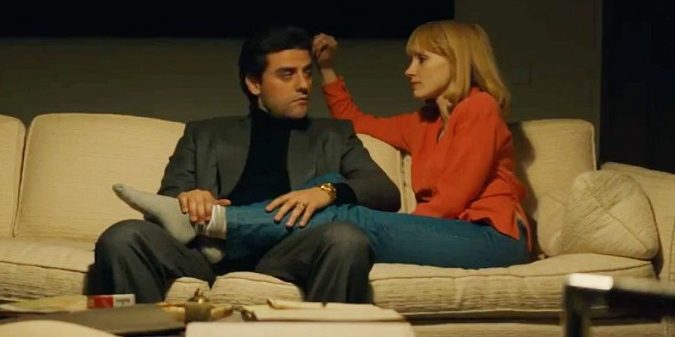 2014 was a phenomenal year for film. However, there was a clear outlier in A Most Violent Year. In a callback to the mob films of the 70s (with The Godfather and Taxi Driver being the nearest comparisons), J.C. Chandor's third film shows the same slow-building tension of Margin Call and All Is Lost without relying on grandiose style. Everything in this film is minimally but beautifully done from the natural dialogue to the 80s set and costumes.
Yes, the film may be slow, but you'll never be bored. J.C Chandor controls the screen with his gripping atmosphere that keeps you guessing. You can never truly rest because the stakes are never lessened, the threats never dissipated, and the enemies never eliminated. What I've continually noticed from Chandor is that he doesn't need a lot to speak thousands in his films. He thrives on the simplicity of dialogue and the simplicity of direction. However, he never shies away from the occasional moments of high-intensity action. Plus, bolstered by two career highlight performances by Jessica Chastain and Oscar Isaac, the story's tension carries into their personal lives as well. While it lacks the loud noises and epic imagery of some thrillers, its nail-biting tension is there all the same. Check out my review here!
A Most Violent Year is available on Blu-Ray and Digital HD on Amazon ➤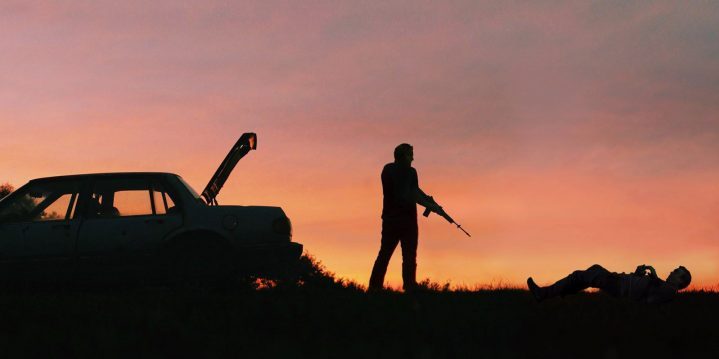 More than any movie on this list, Blue Ruin proves that you don't need to be loud to make a tense movie. Over its short 90 minute running time, Blue Ruin never really gets as crazy as its premise suggests. However, when it does flirt with action, Jeremy Saulnier is able to use the space his scenes inhabit to build tension slowly, which makes the movie an almost excruciating watch. And while Saulnier's direction is a real high point here — as well his symbolic cinematography — Macon Blair's performance as the main character — a father seeking revenge on a man that wronged him — is what makes the movie great.
He is not your typical thriller hero. He doesn't have "a special set of skills" that will help in this situation. He's completely out of his depths. However, it's an increasingly charming performance that makes you really root for him all the way until the final beats of the movie.
Blue Ruin is available on Blu-Ray and Digital HD on Amazon ➤