La La Land seems invincible in Best Picture. But I can see an upset coming from Moonlight or even Hidden Figures.
Since the film premiered at Venice in September, La La Land has been the frontrunner for Best Picture. It really has won everything it needs to win — Golden Globe, BAFTA, the Guilds — and has ratcheted up incredible buzz and box office. Not only that, it has gone above and beyond. It broke the record for the most wins at the Golden Globes, tied the record for most nominations at the Oscars, and if it wins, it will be the highest-grossing Best Picture winner since Slumdog Millionaire. However, I think it isn't infallible at the Oscar like a lot of people think. You can read my full analysis about it here. In short, though, I think that the backlash that many other pundits are discounting is actually a lot more deep seeded. La La Land is a good movie, a great movie even. However, because of the incredible response from awards, the question of whether or not it's overrated is becoming legitimate. If all the ingredients mix together properly, I think Moonlight can break its way in.




But first, let's talk about the other contenders. If we're going off the rule that you need to at least have a nomination for directing and editing — which isn't a perfect rule, but it is certainly strong — then only Arrival and Hacksaw Ridge are viable alternatives.
Arrival has two things going against it. First, there is a huge genre bias in Best Picture. Sci-Fi movies have long been ignored and have yet to win in this category. Second, movies with a female lead also have a hard time winning, unfortunately. That coupled with the fact that it missed out in two categories it seemed like a lock in — Visual Effects and Actress for Amy Adams — it looks like it is knocked out of contention.
Hacksaw Ridge, on the other hand, has a few things going for it. It's a war picture, which is very popular in this category. It nabbed all the key nominations including one for its lead Andrew Garfield. Lastly, it's going to be popular among the Academy's older and white demographic, which is easily its largest. However, despite receiving a shocking Best Director nomination, I think the Academy is going to be slower to forgive Mel Gibson than we think.
Hell or High Water only received four nominations and missed out on director, so it isn't going to be a threat. Especially when the more popular Hacksaw Ridge is pulling votes from its demographic. Fences similarly only has four nominations and is likely to win Supporting Actress and, possibly, Actor. So, I don't think that voters are going to be in a rush to vote for it here. Manchester by the Sea seemed like a contender at the beginning of the season, but after a weak phase 2 campaign and waning support for its most-likely winner, Casey Affleck, it looks like they're going to have to settle for Original Screenplay. That leaves two more contenders.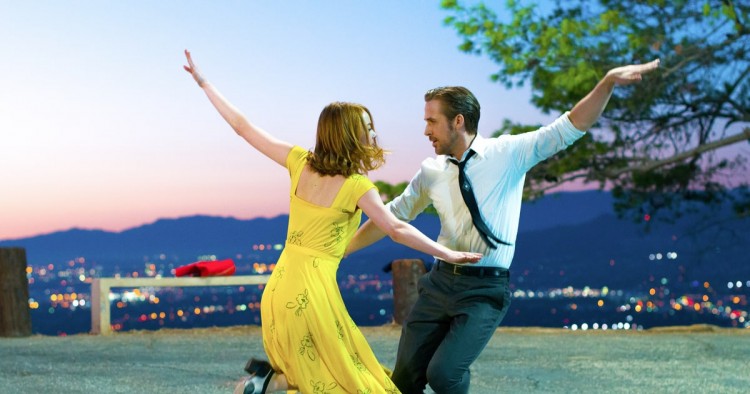 Both Hidden Figures and Lion seem like unlikely Best Picture adversaries, but they both have strong narratives. Lion is awards juggernaut The Weinstein Company's only horse in the race. Despite not having a lot of the markers for a Best Picture winner, Weinstein's narrative of immigration and acceptance is going to play very well in our current political environment. Same goes for Hidden Figures. Led by three black women, the film is diverse, talks about inclusiveness, and won the SAG Award for Best Ensemble. However, what truly makes it a threat is its high box office and broad appeal. Still, the only nominee that I think has a legitmate shot is Moonlight. 
If La La Land is the frontrunner, then Moonlight is the runner-up/underdog. As with many other years, the underdog narrative is proven to be a powerful one — The Hurt Locker vs. Avatar, Spotlight vs. The Revenant. There are some films that it seems everyone likes. Moonlight is one of those films. With the intense backlash La La Land is receiving, it's easier to see more voters putting it lower on their ballot. For a refresher, this article explains how voting in Best Picture works. I can see a lot of voters putting Moonlight at number 2 or 3 on their ballots. That's the sweet spot you want to be in. So, I'm going to go out on a limb here and say Moonlight upsets and wins. Will that happen? Probably not. Is it a possibility? Definitely.
Check out the rest of our 2017 Oscar Predictions!
Will Win: Moonlight
Could Win: La La Land
Dark Horse: Hidden Figures
Should Win: Moonlight or La La Land or Arrival or Hidden Figures (it's been a great year for film)