From the moments that make us swoon to the ones that break our hearts, here are the best romance movies of the decade (so far)!
With Valentine's Day coming up, it's time to cuddle up with your significant other or your best Valentine's day friends and binge romantic movies. However, these aren't your typical romantic comedies. These romances talk about the highs and lows of relationships in a way that your typical rom-com wouldn't.
So, here are the 8 best romance movies of the decade (so far)!
Beginners (2010)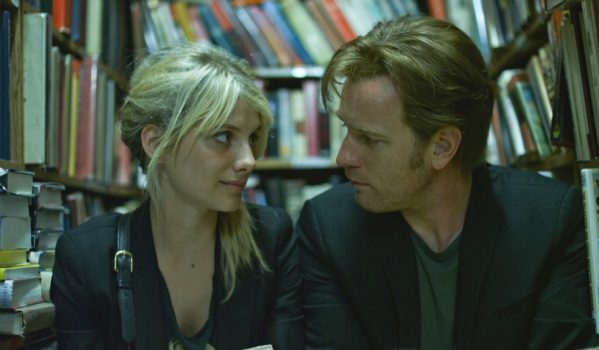 "You point, I'll drive." It's a moment that feels ripped out of the indie romance playbook. However, in just a few scenes, Mike Mills makes the moment feel like the most important interaction in Oliver's (Ewan McGregor) life. Stylish without being unsentimental, Beginners is a beautiful look at love at the beginning and end of life. However, more than a romance, what Beginners is really about is how the people in our lives and the people in their lives and the people in their lives affect who we are and what we become. Luckily for us, it's filled with touching moments, clever banter, and all the things that make us swoon about romances. Rent Beginners on Amazon >>>
Brooklyn (2015)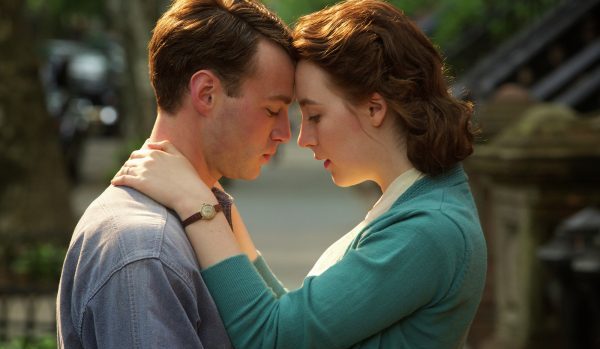 The book that John Crowley's 1950s romance is based on is a cold look at homesickness. Essentially, all the romantic potential of the plot is sucked out. However, the movie adaptation grabs all the potential (and more) and spins it into a whirling cross-continental love story. While Ellis (Saoirse Ronan) isn't exactly the love-stricken, romantic protagonist we hope for in a movie, Tony (Emory Cohen) certainly is. And his baseball loving, Brooklyn-accented ways will charm you to no end. So, when Ellis has to make the trip back to Ireland, your heart breaks just a little with Tony's. However, it is just a means for the couple to earn their ending — and quite an ending it is. Rent Brooklyn on Amazon >>>
Her (2013)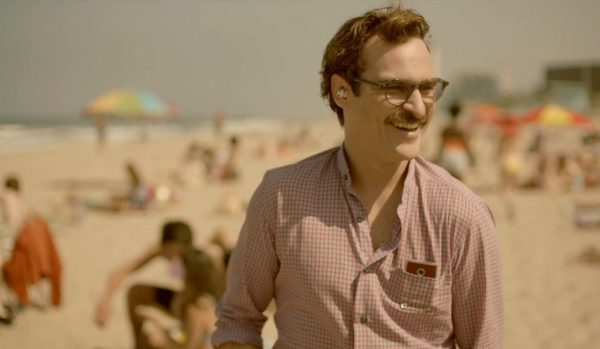 I realize that this is a love story between a man and a computer but stay with me here. Spike Jonze's Her is possibly one of the best-written movies of the decade. Much of the genius comes from the long two-way conversations between Theodore (Joaquin Phoenix) and Sarah (Scarlet Johansson). It is an interesting look at what it exactly is to love. Without a body, there is no sexual attraction between the two. Their love comes from their complexities and how they compliment each other. If not for the relationship between the two, watch Her for one of the best voice-over performances in a movie by Johansson. Rent Her on Amazon >>>
The Fault in Our Stars (2014)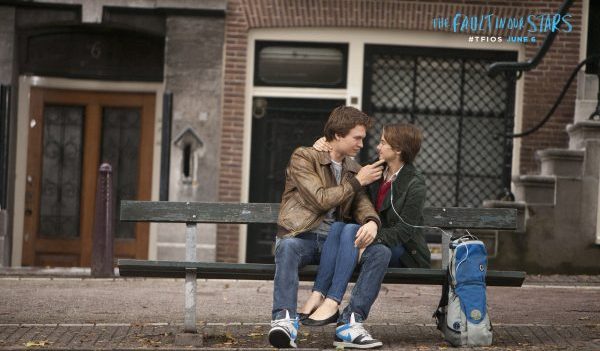 Screenwriters Scott Neustadter and Michael H. Weber have pretty much changed the course of the romance genre. While their two most famous movies — 500 Days of Summer and The Fault In Our Stars are drenched in some of the worst facets of the genre — overt cynicism, grand romantic moments, a plot soaked in irony — they make it work. John Green's novel, which the movie is based on, captured the hearts and minds of the world by delivering a young adult novel that feels wholly grounded. But the adaptation adds something more to it. The irony and cynicism are there, but they feel natural with the characters of Augustus (Ansel Elgort) and Hazel (Shailene Woodley). Watch The Fault in Our Stars on Amazon >>>
La La Land (2016)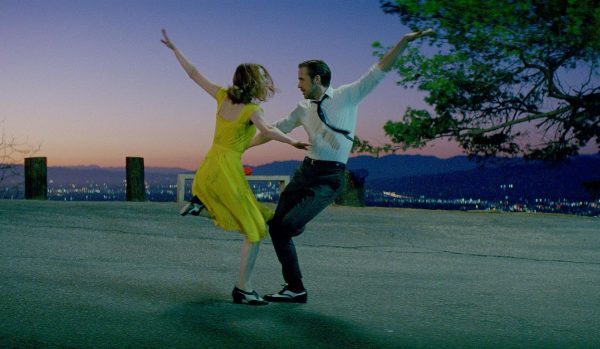 If you didn't swoon over the romance between Mia (Emma Stone) and Sebastian (Ryan Gosling), then I don't know where your heart went. Damien Chazelle's love letter to Hollywood musicals has all the moments that you love. The clever banter, honeymoon stage montage, and a dance in the stars (literally). However, what lands La La Land on this list is its ability to tap into our generation's stance on love. At what point does love for another person lose out to your dreams. It perfectly sums up the age of alienation we're in. While parts could be heartbreaking, the heart-stopping musical numbers are more than enough to make up for it. Check out our full review of La La Land >>>
Like Crazy 
(2011)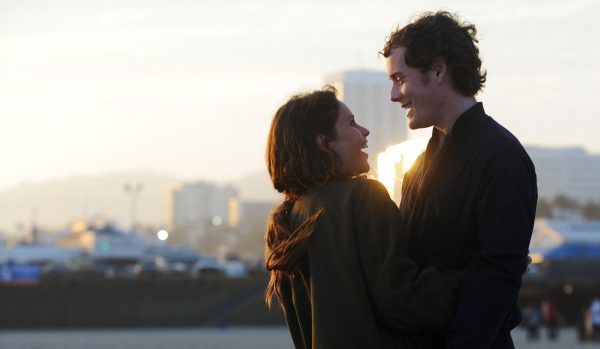 Of all the movies on this list, Drake Doremus' Like Crazy is probably the most overlooked and under appreciated. However, what the creators were able to make for a measly $250k is astonishing. While yes, pieces of the plot are improbable — I don't think the American visa system works like that — it is a means for some pretty deep introspection on relationships, particularly long-distance. Anton Yelchin as Jacob and Felicity Huffman as Anna are astonishing in their portrayal as the young couple. It's even more astonishing when you consider almost all the dialogue in the film was improvised. It makes for an experience like none other in a romantic movie. Their connection feels genuine. That's all we can ask for in the genre. Rent Like Crazy on Amazon >>>
The Spectacular Now (2013)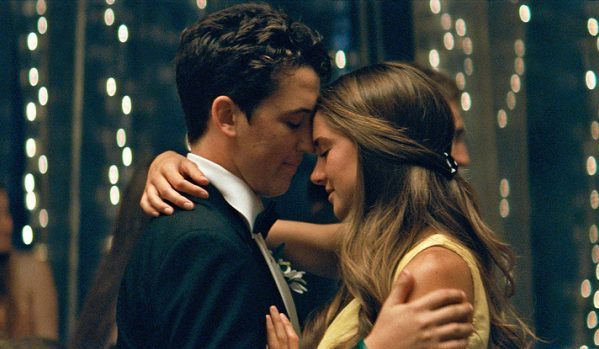 I mentioned Scott Neustadter and Michal H. Webb earlier for The Fault in Our Stars. As I explained they've nailed this genre by embracing its worst elements. However, with The Spectacular Now, they subvert our expectations by serving an understated look at the senior year relationship between certified asshole Sutter (Miles Teller) and the sweet girl-next-door Aimee (Shailene Woodley). The great Robert Ebert put it best. "here is a lovely film about two high school seniors who look, speak and feel like real 18-year-old middle-American human beings. Do you have any idea how rare that is? They aren't crippled by irony. They aren't speeded up into cartoons. Their sex lives aren't insulted by scenes that treat them cheaply […] What an affecting film this is."
Weekend (2011)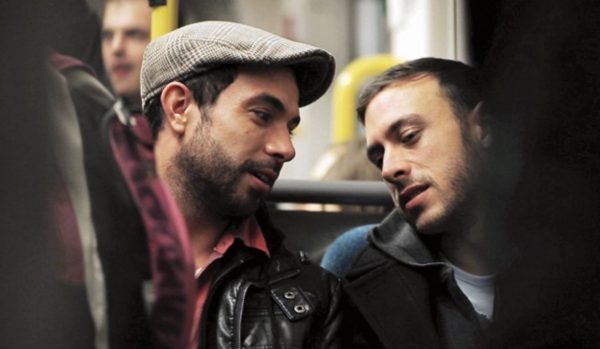 Two characters, one set, and a weekend. That is the simple setting for Andrew Haigh's near masterpiece Weekend. For years, Brokeback Mountain was the representative for gay romances. However, Weekend feels more timely. The premise is simple, Russell (Tom Cullen) and Glen (Chris New) meet at a club and have an immediate connection. However, with just the weekend to decide whether they want to become something more, the movie breaks off into an epic two-person conversation about love, identity, and fear of the unknown. It's romantic without being sentimental, realistic yet poetic, small but endlessly complex. It's that movie that comes along once in a while that feels intimate, yet endlessly important.