Moonlight winning Best Picture will go down as one of the greatest Oscar upsets of all time
The emotional rollercoaster that was the last 10 minutes of the 89th Academy Awards was the first of its kind. Never has there been a mistake so colossal in the history of the ceremony. However, it also came during one of the most important wins at the Oscars in history. It's unfortunate that this mistake overpowered the gravity of the win. So, I wanted to take a moment and talk about what Moonlight's win means in terms of the history of the Oscars, of our society, and the times we are living in.
While the Oscars are slowly fading away in cultural importance as movies move more towards blockbusters and at-home viewing, my love for the process and the films involved has only deepened. I am an Oscars geek. Not only do I love movies and watching people from actors to behind-the-scenes crew members being lauded for their work, I love predicting them. To be honest, I think I fell in love with the Oscars before I fell in love with movies. So, while for some people they are a silly awards show, for me they are a platform, both political and social, that has influence over the industry and the world.
With the last two years falling beholden to #OscarsSoWhite, all eyes turned to The Academy this year to do something to have all groups represented at the Oscars. When it looked as if movies like Lion, Hidden Figures, Fences, Loving, and Moonlight were making a strong play for awards season, I was ecstatic! Not only did I really love all those movies, it represented a shift in the stories that were being featured heavily on the awards trail. Then, La La Land premiered. Now, to put to rest any anti-La La Land sentiment you may think I'm putting down, take a moment to read my review of the movie. Spoiler: I adore it.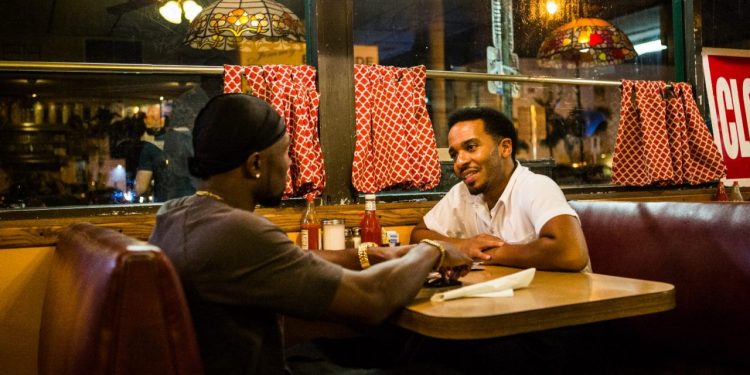 However, my favorite movie of the year was Moonlight. Its exploration of identity, especially of a young gay black boy, hit close to home for me. And while I thought its singular style, sensational performances, and beautiful story would go over well with many people, I didn't think The Academy would embrace it. Unfortunately, there are two things that the heavily old, white, and male Academy doesn't like their stories to be: black and gay. I was hopeful that it would make an awards run and end up with a few nominations here and there. However, it was embraced by critics and critic awards — which makes the case for critics yet again — and eventually by the industry itself. The fact that it was getting so much buzz and publicity was enough for me. It was enough that this story was being seen. And while I predicted Moonlight for Best Picture, I knew that a million pieces had to fall into place for it to happen.
Well, I shouldn't have been so dramatic and realized that it's a movie that is beloved and of course would win Best Picture. But the gravity of that win is something that few people are talking about. Moonlight broke so many barriers in Best Picture that from this moment on we will have to reevaluate the way we predict these awards.
First of all, it's the first movie with an all-black cast to win Best Picture. Shockingly, it wasn't until 2013 that a movie with a black main character won — Steve McQueen's 12 Years A Slave. Obviously, the Oscars have an issue with diversity, so this was a very encouraging win on that front. A win like this is something that says that they are not letting race or sexual orientation get in the way of the movies they view and ignore. In our current environment, minorities — young minorities in particular — don't have a central figure to look up to or aspire to. Seeing Moonlight and Barry Jenkins being honored at the Oscars in this way is the kind of thing that kids need to see right now.
The movie also broke they LGBT barrier at the Oscars. No movie with an LGBT main character has won Best Picture. The closest we got was in 2004 when Brokeback Mountain famously lost to Crash. The amount of progress we've made since then has been incredible. And a new kind of progress that will hopefully inspire other filmmakers has been achieved with this win. Hopefully, this will encourage other filmmakers to tackle stories that represent a wide array of people from different backgrounds and different walks of life.
From an industry perspective, Moonlight is one of the lowest-budget movies to ever win Best Picture. As an independent film lover, it's encouraging to see such a small movie win and encourage studios to finance smaller and more intimate projects rather than the 700th Marvel film.




However, most importantly, as a message to SCROTUS, Moonlight successfully teaches us the lessons of empathy and what happens when someone is taunted for who they are. Like in Chiron in Moonlight, more people are receding into themselves and hiding from their true selves because the government and parts of the country are saying that they don't belong. Well, watching a movie about a gay black teen living in poverty will hopefully give them the courage to step out, speak out, and fight back. Call it a narcissistic, self-congratulatory awards show, but this year, the Oscars were a battle cry.