Pure Heroine is an achievement in production and songwriting. Lorde proves herself to be one of our generations voices with one of the greatest debuts of the decade.
Based on festival scheduling this year, it looks like we will finally be getting that long-awaited second Lorde album. Ever since her debut Pure Heroine dropped, people have been enraptured in the mystery that is Lorde. The first time I heard her was off her The Love Club EP. The second I got to the end of "Bravado" I knew that she was going to do great things. Still, I didn't anticipate the level of success she reached. Even more, I didn't anticipate how incredible of an album she was able to debut with.




The first thing you notice when you listen through Pure Heroine is the truly phenomenal production. Similar to the xx's debut album, the minimalist approach to the instrumentation is what makes it shine. However, they infuse the album with strong percussion — most notably in "Royals" and "Team" — that brings the songs up and makes them danceable.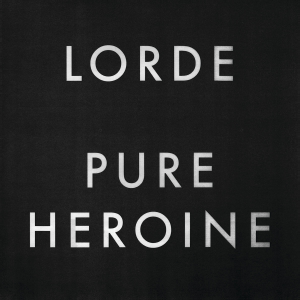 However, what makes Pure Heroine a truly great album is Lorde's ability to grasp youthful ignorance in her lyrics, then completely question it. There are endless gems of lyrics throughout this album. In "Still Sane" the lyrics "only bad people live to see their likeness set in stone/what does that make me." It's the maturity in songwriting that propels the album. Even the beginning of the album, in which she uses simple but effective imagery to portray her point, is complex.
Very few albums demand to be listened to in order from front to back. Pure Heroine is certainly one of those albums. The album tracks her maturation from ignorant teen to her sudden adulthood in just ten lean songs. "Royals" revels in her youth in a synth pop earworm, while "Still Sane" has her coming to terms with her new status. "400 Lux" is about her aimless life in the suburbs while "Glory and Gore" talks about her motivation and fight as she finds success. She begins with matter-of-fact lyrics and ends with hopeful and powerful ones.
"A World Alone" brings together all the elements that make the album so powerful and effective. With minimalist instrumentation — the verses simply use a bassline to hold it down — and metaphoric lyrics, the song has an ethereal quality. But when you're hit with the danceable and catchy melodies of the chorus, the song comes to life. However, when you listen closely, its message and lyrics are an anthem for millennials.




Pure Heroine is simply an achievement in music. It's both singular and nostalgic in its sound. Lorde is one of the most innovative and talented songwriters of our time. I can talk about production and songwriting all I want, but there's one piece of genius that will leave you high at the end of the album. Listen closely to the first and last lyrics. It's a simple, but genius piece of writing that makes Pure Heroine one of the most satisfying albums and best debuts of all time.
9.5/10
Pure Heroine is available on vinyl and digital download on Amazon!