Outstanding Drama Series has turned into one of the most crowded categories at the Emmys with at least 10 series vying for a nomination.
Outstanding Drama Series reigning champ Game of Thrones is ineligible this year since their seventh season will be premiering outside the eligibility window. On top of that, Downton Abbey ended its run last year, which means they are also out of contention. That means two slots are going to be open based on last year's lineup. However, with a plethora high profile series this season, expect a major shakeup in the category. I even think it's possible that only one or two nominees return from last year.
Let's start off with the locks. Or lock, I should say. That's how volatile this category is going to be. Netflix's The Crown received the kind of buzz and acclaim that points to a potential first season winner — like Homeland and Mad Men before it. More importantly, it has maintained that buzz until now. Which is impressive since it premiered in November of last year. Pundits have been looking for the series that is going to replace Game of Thrones as the juggernaut. Well, you found it.




After that, I can make an argument and counterargument for nearly every other potential nominee. I think the next most likely candidate is The Americans it's a critically acclaimed show that has taken a lot of time to get into the Emmys spotlight. Last year it broke through with five major nominations including Drama Series, Actor (for Matthew Rhys), Actress (for Keri Russell), Writing, and Guest Actress (Margo Martindale has won the category twice in a row for the show and competes in Supporting Actress this year). I see no indication that it will miss out other than the fact that it is a crowded year with a lot of new contenders. And compared to last year's crop, this year's new contenders are coming out swinging.
Though Better Call Saul has been consistent in its nominations — it was nominated for six for each of its first two seasons — it surprisingly missed out on directing last year. Whether that's because there was no clear contender like their first season — AMC has the bad habit of submitting multiple episodes in the category — or it's an indication of waning support, I don't know. But I think that this year the show either can continue to fade or increase its nomination load similarly to Breaking Bad. I think it's going to be that latter, but it has a chance of missing out.
Now we get into dicey territory. There are a few new shows that have made a splash critically, culturally, and in early award shows. The most likely of those shows to break through is Stranger Things. Yes, it's a genre show and one that is even odder than Game of Thrones, but there seems to be some real support for the show in the industry. After all, it shockingly upset The Crown for Best Ensemble at the SAG Awards. It's also expected to nab at least two acting nominations as well as directing and writing nods — they only submitted the Pilot for writing and two episodes for directing. Plus, the winner of Best Ensemble went on to be nominated for the Emmy every year since the awards started except for one time — CSI won the SAG and was snubbed at the Emmys.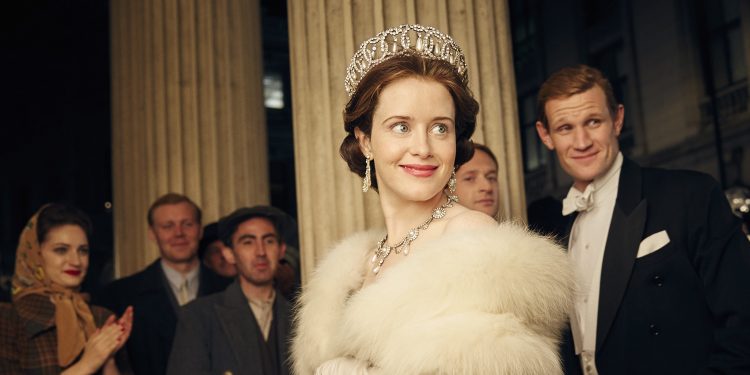 This Is Us seemed like it was going to be a juggernaut earlier in the season, but critical favor waned in the later episodes. I still think that industry buzz is good — it's a network show that actually has good ratings — and it should expect to pick up a few nominations. My pause comes from the fact that Empire was in a similar position. It premiered to huge ratings, but eventually slipped in critical favor later in the season. It eventually only received one nomination for Taraji P. Henson. I think that that acclaim for This Is Us is a little higher than Empire, but it could still take a similar route. For now, I think it's in.
That leaves two spots and three nominees from last year to fit in. Mr. Robot made a splash at the Emmys last year with eight nominations and a win for Rami Malek. However, it seems like all the buzz has faded away. It's rare for a Drama Series to have a one off nomination. That last time it happened was 2011 when Friday Night Lights made it in for its final season — so, it seems more like an exception than anything. But I just don't feel like there's anything pointing to it getting in again.
The most likely contender to take one of the two last spots is Homeland. It's coming off a pretty buzzed about season — it takes place, for the first time, in New York — and after missing out for a couple years, it came back. It's almost impossible for a show to return to a series race after being dropped off unless it's in its final season. At this point, I think Homeland stays in the category until it ends. Plus, though there are many other new shows that are more buzzed about, it's always smart to go with the stalwarts when it comes to the Emmys.
For this final spot, I think it comes down between two new shows — The Handmaid's Tale and Westworld — and two veteran shows — The Leftovers and House of Cards. I've been waiting for the time when House of Cards would fall out of the race. It never seemed like it was going to win, which is never a good sign for its nomination chances the following year. Plus, with the political environment, we're currently in, the show just doesn't seem that dramatic. Kevin Spacey's disastrous performance at the Tony Awards might have sealed the deal as well.




It might as well be a tossup between the final three contenders. The Handmaid's Tale is especially relevant and is peak prestige television. The Leftovers is a critical darling that has wrapped up its run in the perfect way. Westworld has the weight of HBO behind it and has been a constant force in the awards season thus far. I'm tossing a coin and landing on The Handmaid's Tale. I think it's little too late for The Leftovers and Westworld just seems to have dropped out from the conversation, though I have no doubt it's going to be a technical juggernaut.
My predictions are going to change as the season moves along, so be sure to follow me on Twitter as I update my predictions!
Predictions:
The Americans
Better Call Saul
The Crown
The Handmaid's Tale
Homeland
Stranger Things
This Is Us

Spoilers:
Westworld
The Leftovers
House of Cards
Dark Horses:
American Gods
13 Reasons Why