Sally Hawkins, Meryl Streep, and Saoirse Ronan lead the packed field for Best Actress
Even though it's early in the season, the race for Best Actress is already shaping up to be one of the most competitive of the year. With the Venice and Telluride Film Festivals in the rearview, there are already enough actresses with legitimate shots at nominations to fill out two ballots.
Frances McDormand (Three Billboards Outside Ebbing, Missouri) gives her best performance since Fargo in this Best Picture frontrunner. She's pretty much a lock to get in and could be competitive for the win depending on how Hawkins' role is received by awards bodies.




Another actress getting strong notices is Saoirse Ronan (Lady Bird). At just the age of 23, she has two Oscar nominations under her belt, and her performance in Greta Gerwig's directorial debut could land her her third. However, the movie isn't exactly typical Academy bait. A comparable performance would be Ellen Page, who was nominated in 2008 for Juno. Lady Bird is doing well at the box office, which just helps its prospects. If it can last through critics season, Ronan is set. And depending on how the rest of the race sets up, she could be competitive for the win.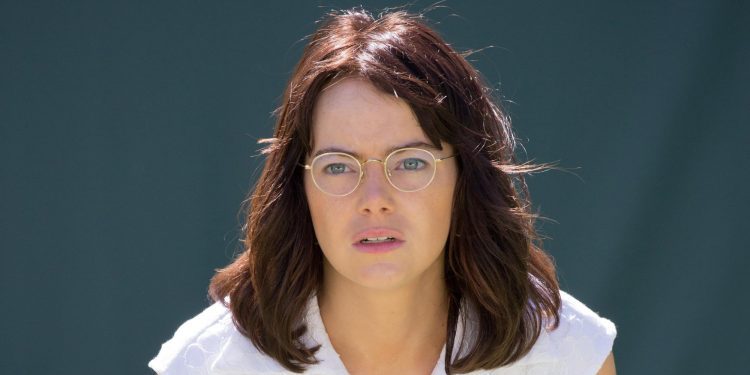 2018 Oscar Predictions" width="720" height="360" srcset="http://smashcutreviews.com/wp-content/uploads/2017/09/image-74e1119c-47b6-4bf7-86-e1504748935757.jpg 750w, http://smashcutreviews.com/wp-content/uploads/2017/09/image-74e1119c-47b6-4bf7-86-e1504748935757-400x200.jpg 400w, http://smashcutreviews.com/wp-content/uploads/2017/09/image-74e1119c-47b6-4bf7-86-e1504748935757-300x150.jpg 300w" sizes="(max-width: 720px) 100vw, 720px" />
Sally Hawkins (The Shape of Water) is one of the most underrated actresses in Hollywood today and the industry knows that. So, with the strongest reviews for an actress coming out of the early festivals, she's arguably the frontrunner for the win at this point. The question is whether or not the Academy will embrace the fantasy-heavy film.
Meryl Streep (The Post) comes back with the yet to be seen Spielberg film that focuses on the papers that eventually took down Richard Nixon. And if the trailer is any indication, she's going to be a big factor in this race. But the question is whether or not she can nab Oscar #4, a feat only reached by Katherine Hepburn. 
Some other contenders include Claire Foy (Breathe), who will be getting a huge bump with The Crown coming back at the height of awards season, perennial Oscar bridesmaids Jessica Chastain (Molly's Game) and Carey Mulligan (Mudbound) will be looking for that elusive Oscar and Cannes winner Diane Kruger (In The Fade) could take the foreign language actress spot that has been forming for the past couple years. 
However, the most likely actress to take the last spot is Margot Robbie (I, Tonya). The movie, and Robbie, have recieved strong reviews and it has been steadily growing buzz. Allison Janney is most likely going to be the actress to beat in supporting actress, which might help Robbie get in since the movie will stay part of the awards conversation. Plus, Robbie is at the perfect point in her career to nab her first Oscar nomination.




Last, Daniela Vega (A Fantastic Woman) is getting great acclaim for her role and has already drummed up a lot of awards buzz. I thought it was important to mention her because if she is nominated, she will be the first trans performer to ever be nominated for an acting Oscar. She has a strong narrative going for her. Watch out. She is the awards season dark horse you wish you saw coming.
Check out all our 2018 Oscar Predictions!
Current Rankings:
Meryl Streep, The Post

Sally Hawkins,

The Shape of Water

Saoirse Ronan, Lady Bird

Frances McDormand,

Three Billboards Outside Ebbing, Missouri

Margot Robbie, I, Tonya
—
Emma Stone, Battle of the Sexes
Kate Winslet, Wonder Wheel

Daniela Vega,

A Fantastic Woman

Diane Kruger,

In the Fade

Carey Mulligan,

Mudbound

Jessica Chastain,

Molly's Game

Claire Foy,

Breathe