This year has been one of the best movie years in recent memories with films that pushed the boundaries of filmmaking. Here are the best movies of 2017!
2017 is a year that started strong and ended even stronger, which is refreshing considering the end of the year always has an influx of awards-friendly prestige movies. But what is even more refreshing is the variety of movies this year that were successful commercially and critically. Horror had a huge year, as did comedy. Action made a comeback and romance became original again. But these genres don't totally cover the movies on this list. If movies in 2017 could be summed up, you could say it was a genre-bending year. More and more movies have escaped classification, which is the right direction for the industry. However, more importantly. It seems that movies that had something real to say about our current political and societal moment are being seen.
The more movies that stray away from the typical movie formula and become successful, the more original movies we will start seeing. This list, I believe, is a testament to those new original directions and voices. Here are what I consider the best movies of 2017.
Note: See every 2017 movie I watched ranked on Letterboxd!






Brigsby Bear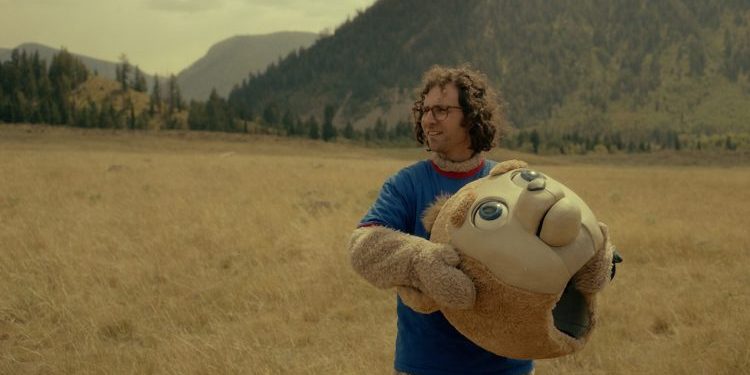 When I heard that Saturday Night Live's Kyle Mooney — one of my favorite repertory players — was co-writing and starring in a movie I was expecting something hilarious, awkward, and downright weird. Brigsby Bear was all those things, but what surprised me is that it had a surprising amount of heart. Mooney brings his usual endearingly awkward persona to his character, but the story makes it both charming and a bit devastating. It's actually a rational exploration of trauma and how we deal with it. That doesn't stop it from being a hilarious "fish out of water" comedy with the sensibilities as Mooney's sketches on SNL. Still, its weird exterior is just a way to take the audience off guard and hit them with the kind of warmth and hope we need today.
Brigsby Bear is available on Blu-Ray and Digital HD on Amazon ➤

Get Out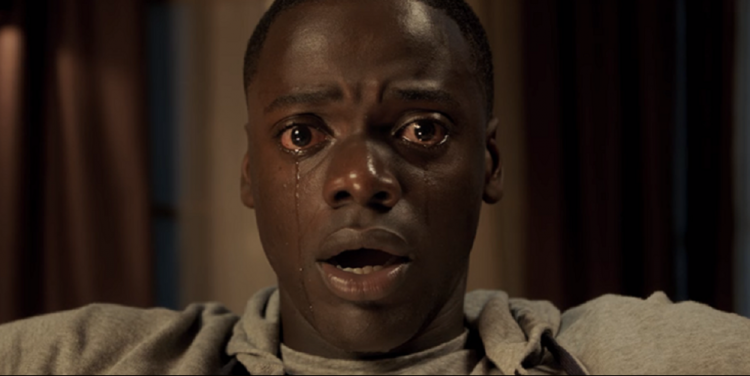 2017 was a great year for first-time filmmakers. However, no first film quite made an impact as large as Jordan Peele's Get Out. Not only did it make an impact critically and commercially, it sparked a national conversation about race while also being eminently entertaining. It has the sharp wit that Peele has become known for along with his collaborator Keegan Michael Key (who didn't work on him for this film) that drive big laughs, but also a really smart take on racism, particular that of the liberal elites. However, what makes Get Out one of the best movies of 2017 is the incredible attention to detail. It's the type of movie that is more rewarding on multiple viewings. Every line and image serves a purpose in the grand scheme of the movie. Not only that, it makes a star out of Daniel Kaluuya. To which, I say, it's about time.
Get Out is available on Blu-Ray and Digital HD on Amazon ➤

The Florida Project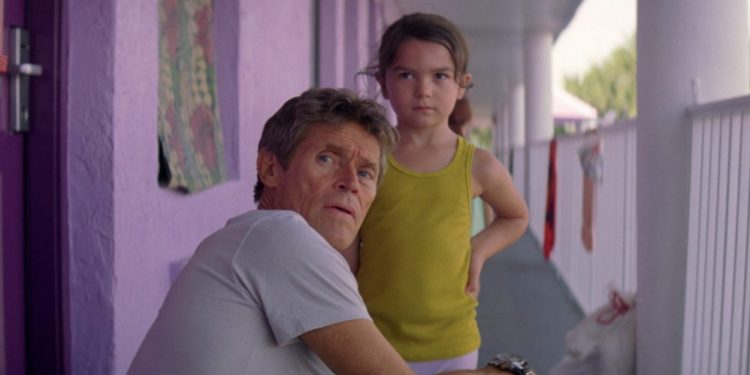 Willem Dafoe and Brooklynn Prince in The Florida Project" width="720" height="360" srcset="http://smashcutreviews.com/wp-content/uploads/2017/11/TFP-cover-e1510803940522-750x375.jpg 750w, http://smashcutreviews.com/wp-content/uploads/2017/11/TFP-cover-e1510803940522-400x200.jpg 400w, http://smashcutreviews.com/wp-content/uploads/2017/11/TFP-cover-e1510803940522.jpg 768w, http://smashcutreviews.com/wp-content/uploads/2017/11/TFP-cover-e1510803940522-300x150.jpg 300w" sizes="(max-width: 720px) 100vw, 720px" />
Director Sean Baker specializes in making films about people on the fringes of society. In The Florida Project, he tells a story about the invisible homeless on the outskirts of the family resorts of Orlando. But what makes this movie truly great and one of the best movies of 2017 is that he tells it firmly in a child's perspective. To the protagonist Moonee (Brooklynn Prince), everything is magical. However, she doesn't understand that some of the things her young mother Halley (Bria Vinaite) are less than normal and sometimes even illegal. But Baker never judges his characters. He has sympathy for their experiences, much like Willem Dafoe's character, who manages the hotel where Moonee and Halley live. In the end, audiences will view it with the same childlike wonder that Moonee has. It's heartfelt, a bit dark, but also a delight to watch.
The Florida Project is available on Blu-Ray and Digital HD on Amazon ➤






Phantom Thread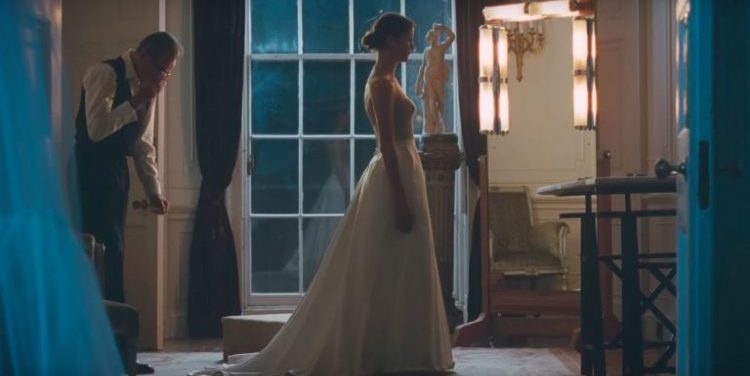 To say that Paul Thomas Anderson created a romantic comedy with Phantom Thread might be overreaching, but he came close. In what is apparently his last performance, Daniel Day-Lewis continues his streak of playing complicated and difficult men. However, this time he has a complicated woman (Vicky Krieps) to go up against. And that battle of the Titans is one of the most thrilling relationships to see play out on screen. Reynolds Woodcock is a character for the ages and is certainly fitting to be Day-Lewis' march into movie history, but more importantly, we have been introduced to an exciting new star in the making in Vicky Krieps. While this is a movie about a tortured artist, it's also very much about the women — the other being his sister Cyril (Lesley Manville) behind that tortured artist who have to find new ways to both support him and keep him grounded. Phantom Thread is a meditation on marriage. And if I was Maya Rudolph, Anderson's wife, then I might be a bit worried.

Blade Runner 2049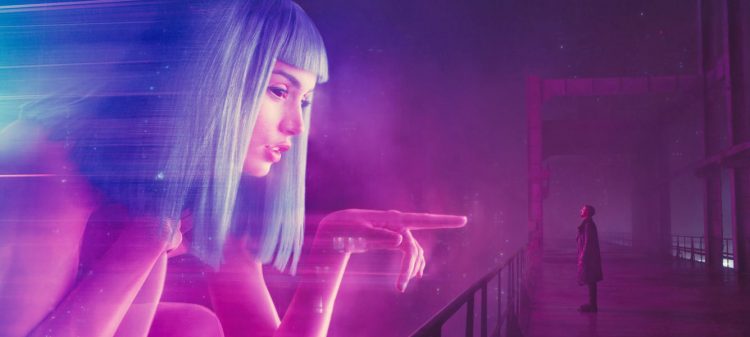 Creating a follow-up to a film as technically dazzling and thematically rich as Ridley Scott's 1982 classic Blade Runner seemed like a fool's errand. That is until Denis Villeneuve (Arrival) stepped into the director's chair. Along with Hans Zimmer and Benjamin Wallfisch, who composed the score, and Roger Deakins, who shot the film, Villeneuve created one of the dazzling worlds seen on film this year. Splashed with neon tones that contrast to the industrial infrastructure that has befallen Earth, Blade Runner 2049 is a visual feast. But what made the film one of the best movies of 2017 is it continued to explore the themes of humanity, while also delving into new directions, most interestingly involving Ryan Gosling's K. Though it has a nearly 3-hour running time, it's endlessly engrossing as its mysterious plot reveals itself. What differentiates it from the original, though, is it has a strong emotional center that catches you off guard and brings warmth to an otherwise cold world.
Blade Runner 2049 is available on Blu-Ray and Digital HD on Amazon ➤
Next Page: The Top Five