This year has been one of the best movie years in recent memories with films that pushed the boundaries of filmmaking. Here are the best movies of 2017!
My top five favorite movies of the year are an eclectic group of films that I believe balanced beautiful filmmaking with profound storytelling. These filmmakers have certainly earned their place as the best movies of 2017!

Columbus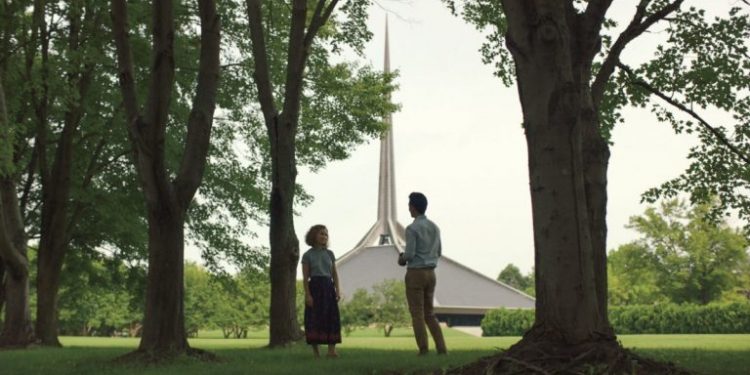 What made Richard Linklater's Before trilogy such an amazing achievement is its ability to make conversation so compelling. The same could be said for Kogonada's film debut Columbus. Although this conversation isn't as contained as Jess and Celine's in terms of time, Casey (Haley Lu Richardson, who gives one of the best performances of the year) and Jin (John Cho) help each other come to terms with their pasts and plan for the future. All of this happens in the shadow of the modern architecture of Columbus, Indiana, which is captured beautifully by Elisha Christian. However, what makes this film great and one of the best movies of 2017 is that Columbus is the third lead of this film. Its existence is a juxtaposition much like Casey and Jin are to each other, and it's exactly what they need.
Columbus is available on Digital HD on Amazon ➤

Personal Shopper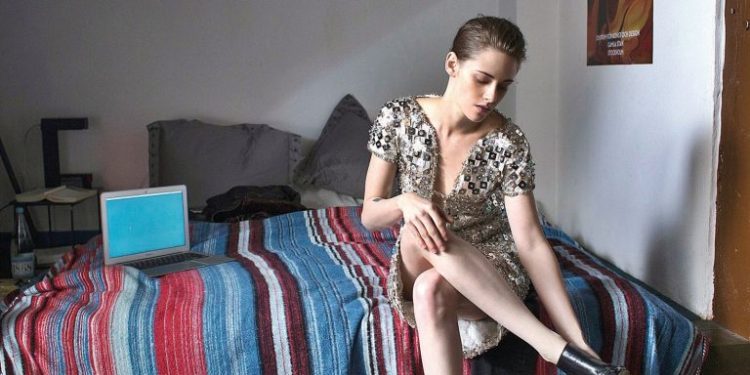 I've tried to describe Personal Shopper to people and it always comes out sounding like an overzealous student film. But masterful director Olivier Assayas takes the seemingly disparate elements and competing genres to create a profound meditation on grief — with a detour towards the supernatural. The ghostly elements of the film are legitimately terrifying mostly because there is so much mystery behind them. Assayas doesn't give audiences the answers, which makes the film into a puzzle that we have to solve. And that's thrilling enough, but he then instills Hitchcockian tension that turns it into a psychological thriller. While all these genre elements are happening, Maureen, played by a masterful Kristen Stewart, has to come to terms with her own mortality and her grief. It's an emotional powerhouse of a movie disguised as a psychological thriller, which makes it one of the best movies of 2017.
Personal Shopper is available on Blu-Ray and Digital HD on Amazon ➤






Lady Bird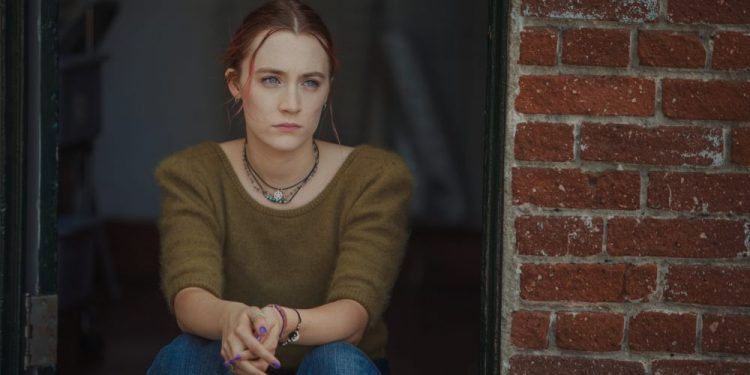 Saoirse Ronan Lady Bird Review" width="720" height="360" srcset="http://smashcutreviews.com/wp-content/uploads/2017/11/lady-bird-telluride-review-saoirse-ronan-e1510688036694-750x375.jpg 750w, http://smashcutreviews.com/wp-content/uploads/2017/11/lady-bird-telluride-review-saoirse-ronan-e1510688036694-400x200.jpg 400w, http://smashcutreviews.com/wp-content/uploads/2017/11/lady-bird-telluride-review-saoirse-ronan-e1510688036694.jpg 768w, http://smashcutreviews.com/wp-content/uploads/2017/11/lady-bird-telluride-review-saoirse-ronan-e1510688036694-300x150.jpg 300w" sizes="(max-width: 720px) 100vw, 720px" />
The same way movies like Clueless and Never Been Kissed so accurately portrayed the painful awkwardness of growing up in the 90s, Lady Bird is almost a near perfect coming-of-age dramedy about adolescence in the post-9/11 era. Though the movie is based on writer and director Greta Gerwig's teenage years growing up in Sacramento, California, Christine "Lady Bird" McPherson (Saoirse Ronan) is the kind of character that nearly anyone can see themselves in. In particular, she's a teen that is trying out different versions of herself, and Gerwig captures that in a quick-paced, hilarious romp that hits emotional beats that will make you want to give your parents a call and tell them that you love them. Lady Bird reminds us that even though we may see ourselves as the star of our own story, we may be a supporting character in someone else's.
Lady Bird is available on Blu-Ray and Digital HD on Amazon ➤

Dunkirk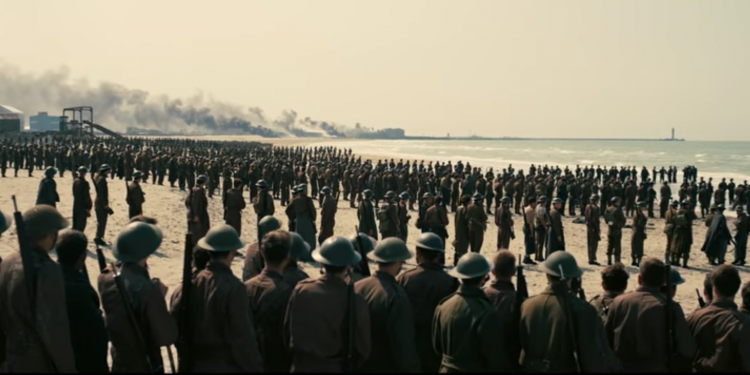 No studio filmmaker is pushing the boundaries of cinema quite like Christopher Nolan. But he may have launched us into a new frontier with his World War II movie Dunkirk. I so often use the word epic when describing Nolan's films. Interstellar was a nearly 3-hour journey through space and time. Epic is really the only word you can use to describe it. However, Dunkirk is almost the antithesis of that. It deconstructs the war movie and only leaves the action, which makes it an unrelenting and tense experience that makes a fantastic argument as to why movies have to be seen in the theater. With the sweeping cinematography by Hoyte Van Hoytema and dissonant score by Hans Zimmer, Nolan was able to achieve full immersion into the world. By the end, you'll feel like you went through war. It's a cinematic experience of the highest caliber. Read by
Dunkirk is available on Blu-Ray and Digital HD on Amazon ➤

Call Me By Your Name

For all the movies giving commentary on our current political moment, commenting on the injustices of our society, or simply bringing stories forward that are no often told, the one that stands out and tops this list as the best movie of 2017 is largely unpolitical. Call Me By Your Name is at its heart a romance. Specifically, a first love. And it captures that feeling brilliantly under the direction of Luca Guadagnino who, along with cinematographer Sayombhu Mukdeeprom, present the movie with the feeling of a fleeting summer's glow. And like Moonlight, my number one film last year, Call Me By Your Name recalls feelings that nearly everyone has felt — love, hate, jealousy, fear, hope, helplessness — without doing much to force those feelings on you. Movies are emotionally manipulative. However, the best movies are the ones that are getting you to feel something without you even noticing. And Call Me By Your Name achieves this flawlessly.
James Ivory's screenplay and Guadagnino's sensitive direction gave the cast the room to play with their characters, which gives every conversation an authentic quality. But, much credit must be given to the cast. Michael Stuhlbarg's intellectual father character is bubbling with excitement over the prospect of discovered artifacts or sparring over the origin of words. But by the time we get to his closing speech, we understand that his character is more sensitive than we're initially led to believe and the love for his son knows no bounds. With the enigmatic Oliver, Armie Hammer constantly keeps us guessing about his motives, his thoughts, and his feelings. However, at the center of it all is Timothée Chalamet. He's effortless in his portrayal of youthful energy, but when the emotions that come with the exploration of sexuality hit him, it's like a floodgate is opened.
Call Me By Your Name is the rare film where really nothing is happening on screen, yet everything is at the same time. It's beautiful and bold and sexy and sensitive. It's a film about love that is impossible not to love.




Honorable Mentions
Looking back, it has been an incredible year for movies. So, parring this list down to a top ten was nearly impossible, and I'm still not completely confident in my rankings or inclusions. Although, that's just a testament to the quality of films this year. So before I get to the "best movies" — if there's really such a thing in this crop — I want to take a moment to highlight some of the high points of cinema this year.
It's safe to say that this year included some of the most original and best superheroes movies in the past few year. Patty Jenkins' Wonder Woman, in addition to being the highest-grossing film to be directed by a woman, did something that no film in the DC universe of films has done. Be good. Not only that, though, the film has some of the best action scenes of the year and a strong heart at its center with Gal Gadot. Marvel also had a great year with Spider-Man: Homecoming and Thor: Ragnarok, both of which felt like departures from the usual Marvel formula with the former being a John Hughes-inspired high school movie and the latter being a broad comedy.
However, action also had other great entries. In particular, David Leitch (co-director of John Wick) brought us one of the greatest female action heroes with Atomic Blonde. Even though the Cold War plot gets convoluted, it boasts the single best action scene even made with the now famous stairwell scene.
There were two fantastic ghost stories this year. One of them made this list, the other, A Ghost Story, just missed out. However, its melancholic journey through time is beautifully captured in a way that feels wholly unique. Another ghostly film with a more family-friendly approach also proved to be one of the emotionally satisfying experiences of the year. Pixar hits it out of the park again with Coco, an entertaining, funny, and sentimental take on processing loss.
Two real-life stories also made a strong impression this year. The first was one of the most surprising revelations of the year. Stronger on the surface looked like another "based on a true story" movie about a man overcoming incredible odds. But with sensational performances by Jake Gyllenhaal and Tatiana Maslany and a smart directorial style, it turns into a real story of triumph in the face of adversity. The other, The Big Sick, tells a story that seems too crazy to be true. But Kumail Nanjiani and Emily V. Gordon adapted their real-life love story with enough of a witty realistic punch to make it a charming reinvention of the romantic comedy genre.
Lastly, the film that just barely misses out on my top ten best movies of the year is Bong Joon-Ho's Okja. More than any film this year, it takes creative swings that test both genre and filmmaking conventions and ends up being a sweet and profound tale of friendship and without a doubt the best original Netflix film to date.