The Oscar nominations for the 90th Annual Academy Awards are upon us! This has easily been the most unpredictable season in recent memory for the Oscars. There is still no solid Best Picture frontrunner and most categories don't have a solid group of nominees yet. Come nominations morning — Tuesday, January 23rd — we are in for snubs, shocks, and surprises.
I'm predicting that The Shape of Water will lead with 13 Oscar nominations, followed by Dunkirk with 8.
Here are my final Oscar nominations predictions!
Best Picture
Call Me By Your Name
Dunkirk
Get Out
The Florida Project
I, Tonya
Lady Bird
Three Billboards Outside Ebbing, Missouri
The Post
The Shape of Water
Because of the rule that there can be between 5 and 10 nominees in this category — basically, you have to earn at least 5% of the total first-place votes — it's almost impossible to predict exactly how many nominees there will. That makes predicting the bottom half of the category particularly hard. Get Out, Lady Bird, The Shape of Water, and Three Billboards are the frontrunners in the category and are safe for nominations. Dunkirk and Call Me By Your Name have been consistent the entire season, so they should be safe too. That leaves 2-3 spots. Mathematically, this category should always end up with 8 or 9 nominees. The Post is probably the safest bet. Since this has been such a divided season, I think there is a good chance for 9 nominees. The Florida Project could follow Room and fly under the radar all season, then show up at the Oscars and I, Tonya is certainly popular and nabbed a surprise PGA nomination, so those would be my picks.
Best Director
Sean Baker, The Florida Project
Guillermo Del Toro, The Shape of Water
Greta Gerwig, Lady Bird
Jordan Peele, Get Out
Martin McDonough, Three Billboards Outside Ebbing, Missouri
A good rule of thumb for this category is that it mirrors the Directors Guild Award nominations with one difference. Last year, Garth Davis was pushed out for Mel Gibson. Before that, Ridley Scott was pushed out for Lenny Abrahamson. I think that the second example is the precedent I'm using for this. I think Christopher Nolan is going to be snubbed, yet again, and Sean Baker is going to slip in for The Florida Project. This is probably the gutsiest prediction I'm making this year. Let's see if it pans out.
Best Actor
Timothée Chalamet, Call Me By Your Name
Daniel Day-Lewis, Phantom Thread
James Franco, The Disaster Artist
Daniel Kaluuya, Get Out
Gary Oldman, Darkest Hour
With the sexual harassment allegations against James Franco coming out just a couple days before the end of the voting period, I think he still gets in. There simply wasn't enough time to snub him. I think this category will closely follow the SAG nominations, except Daniel Day-Lewis replaces Denzel Washington.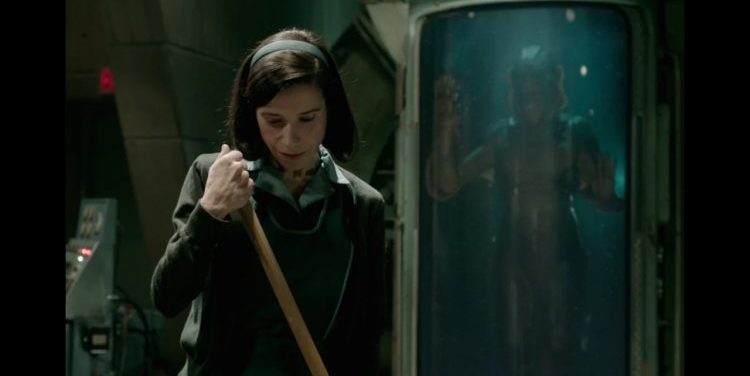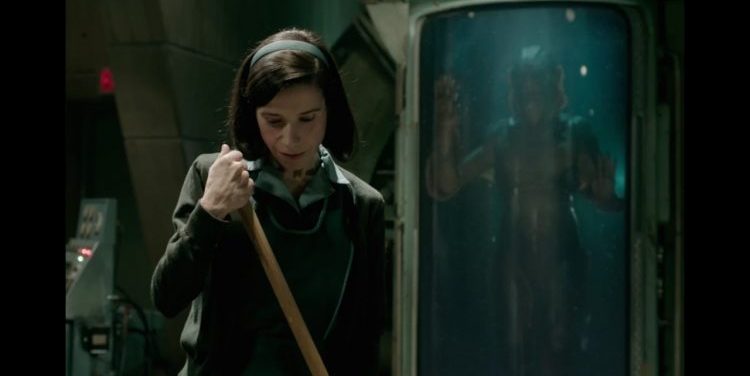 Best Actress
Sally Hawkins, The Shape of Water
Frances McDormand, Three Billboards Outside Ebbing, Missouri
Margot Robbie, I, Tonya
Saoirse Ronan, Lady Bird
Meryl Streep, The Post
Every nominee in this category feels safe except for, surprisingly, Meryl Streep. The Post has been struggling this season, and Molly's Game has been picking up steam. So, Jessica Chastain could replace her.
Best Supporting Actor
Willem Dafoe, The Florida Project
Woody Harrelson, Three Billboards Outside Ebbing, Missouri
Richard Jenkins, The Shape of Water
Sam Rockwell, Three Billboards Outside Ebbing, Missouri
Michael Stuhlbarg, Call Me By Your Name

Sam Rockwell and Willem Dafoe are the frontrunners and are really the only two safe nominations in this category with Richard Jenkins also likely to be nominated, but with the number of contenders could be pushed out. Though Armie Hammer received a Golden Globe nomination, I think there's more passion for this Call Me By Your Name co-star Michael Stuhlbarg.
Best Supporting Actress
Mary J. Blige, Mudbound
Holly Hunter, The Big Sick
Allison Janney, I, Tonya
Laurie Metcalf, Lady Bird
Octavia Spencer, The Shape of Water
Never underestimate Octavia Spencer. Despite not having much to do last year in Hidden Figures, she was still nominated. The Shape of Water looks like it's going to have a lot of support across the board. So, Spencer will probably be swept along. The one wild card is really a WILD card. Tiffany Haddish had some heat early in the season that faded away. But the Academy could go for her over Holly Hunter. 
Best Original Screenplay
The Big Sick
Get Out
Lady Bird
The Shape of Water
Three Billboards Outside Ebbing, Missouri
This is easily the most crowded category at the Oscars this year. It's full of Best Picture contenders, so it really depends on how that category shakes out. I think the only vulnerable nominee here is The Big Sick. If the Academy goes for it in a big way, then this nomination is a shoo-in. If they swing more for The Post, then that could sneak in, as well. If I, Tonya shows up in Best Picture, then it could be nominated.
Best Adapted Screenplay
Call Me By Your Name
The Disaster Artist
Logan
Mudbound
Molly's Game
On the other end of the spectrum from Best Original Screenplay, this category has basically no strong contenders other than Call Me By Your Name, which is easily the frontrunner. Mudbound, Molly's Game, and The Disaster Artist have the best chance for support outside this category, so they should be safe, as well. The last spot is up for grabs. Wonder, Wonder Woman, and even Blade Runner 2049 have a chance. But I think Logan has the most compelling argument.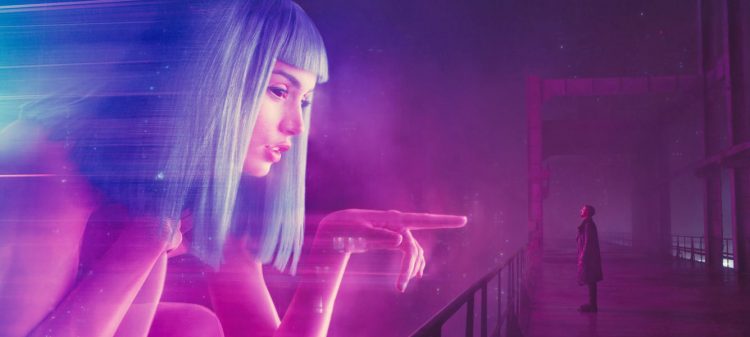 Best Cinematography
Call Me By Your Name
Blade Runner 2049
Dunkirk
Mudbound
The Shape of Water
The Academy loves to throw curveballs in this category — Ida, The Grandmaster, The White Ribbon — particularly when there's a strong Foreign Language contender. But this year, Foreign Language is a thinner category than usual. So, the curveball might come from somewhere else. Darkest Hour is the most vulnerable of the American Society of Cinematographers nominees. I don't think the Academy will pass up the opportunity to nominate a woman for the first time in this category — yes, I realize how crazy it is that it's been this long. So, Rachel Marrison feels safe for Mudbound. It doesn't feel like anyone is talking about Darkest Hour. So, Call Me By Your Name or Three Billboards Outside Ebbing, Missouri could sneak in. The former has the better shot.
Best Costume Design
Beauty and the Beast
Darkest Hour
Murder on the Orient Express
Phantom Thread
The Shape of Water
Best Film Editing
Dunkirk
Lady Bird
Get Out
The Shape of Water
Three Billboards Outside Ebbing, Missouri
The real test for Lady Bird's strength in Best Picture is whether it can muster up a nomination in this category. However, Baby Driver or Blade Runner 2049 can push it out.
Best Makeup and Hairstyling
Darkest Hour
I, Tonya
Wonder
Best Production Design
Beauty and the Beast
Blade Runner 2049
Darkest Hour
Dunkirk
The Shape of Water
Best Score
Dunkirk
Phantom Thread
The Post
The Shape of Water
Star Wars: The Last Jedi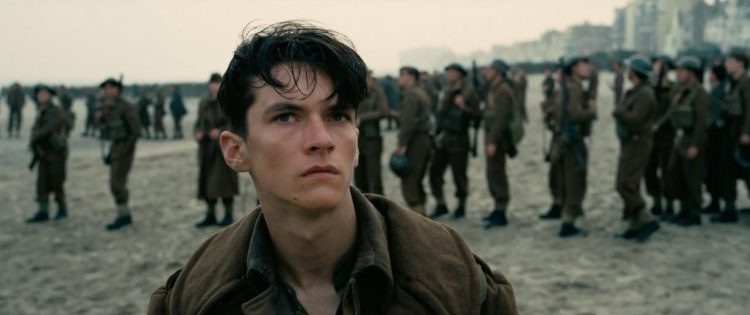 Best Original Song
"Evermore" — Beauty and the Beast
"The Mystery of Love" — Call Me By Your Name
"Remember Me" — Coco
"This is Me" — The Greatest Showman
"Mighty River" — Mudbound
Best Sound Editing
Baby Driver
Blade Runner 2049
Dunkirk
The Shape of Water
Star Wars: The Last Jedi
Best Sound Mixing
Baby Driver
Blade Runner 2049
Dunkirk
The Shape of Water
Star Wars: The Last Jedi
Best Visual Effects
Blade Runner 2049
Dunkirk
Okja
Star Wars: The Last Jedi
War for the Planet of the Apes
Best Animated Feature
The Breadwinner
Coco
The Lego Batman Movie
Loving Vincent
Mary and the Witch's Flower
Best Foreign Language Film
A Fantastic Woman
Foxtrot
In the Fade
Loveless
The Square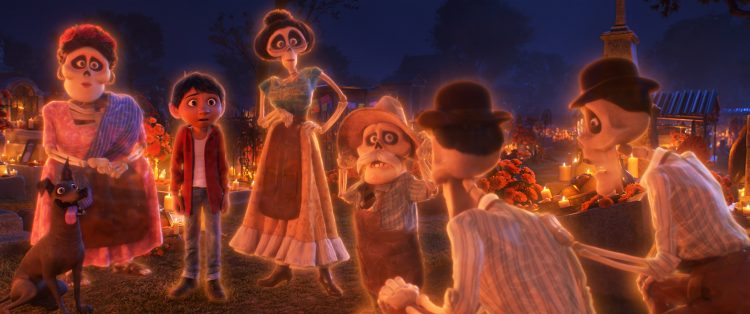 Best Animated Short Film
Cradle
Dear Basketball
Fox and the Whale
In A Heartbeat
Negative Space
Best Documentary Short Film
116 Cameras
Alone
Edith+Eddie
Heroin(e)
Ten Meter Tower
Best Live-Action Short Film
Dekalb Elementary
Facing Mecca
My Nephew Emmett
Rise of a Star
The Silent Child