Claire Foy is ahead to win Lead Actress in a Drama Series, but Elizabeth Moss could sneak into finally win an Emmy
The race for Outstanding Lead Actress in a Drama Series this year is a packed year with new contenders and old favorites crowding the field. The question for this category is which nominees from last year can hold on. The only nominee from last year who is not eligible is winner Tatiana Maslany (Orphan Black) — the final season of the show didn't premiere in time for her to be eligible. That leaves five actresses in contention from last year. The biggest lock of the category has to be Claire Foy (The Crown) who will fill that slot easily as she steamrolls through the season with a Golden Globe and SAG Award in tow. She has a great chance of taking… well, the crown.
However, her biggest competition has a lot of baggage behind her. Elisabeth Moss (The Handmaid's Tale) has been nominated for seven Emmys — six times for Mad Men and once for Top of the Lake — which certainly puts her in the overdue category. Jon Hamm eventually won an Emmy after being nominated ten times, yet Moss remained empty handed for the show. With The Handmaid's Tale bound to have a good year at the Emmys, it could finally be Moss' time to win Lead Actress in a Drama Series.
While those two contenders are definitely the frontrunners, there is a clear dark horse. The Americans finally broke through last year with three nominations — Drama Series, Lead Actor, and Actress in a Drama Series. This year should see it increase, which gives Keri Russell (The Americans) an edge. With more eyes than ever on her show, voters might see her as a great place to finally reward it.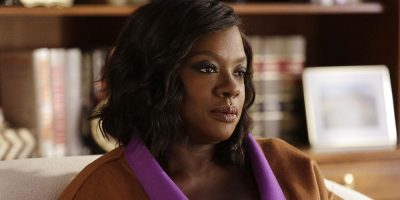 The last nominee that I'm confident in predicting is Viola Davis (How to Get Away with Murder). Had it not been for her incredible Oscar season run with Fences, I'd consider dropping her from the lineup. After losing out last year, I don't think she's going to be too competitive for the win. Though, leftover sentiment from Oscar season could push her over the edge.
That leaves two more spots with six contenders vying for it. Claire Danes (Homeland) has been nominated every year that her show has been on the air despite the show losing favor at the Emmys. I have a feeling that she will be one of those actors that are nominated for every season that their show is in contention. I think she has at least one more nomination in her.
The last spot is tricky. There's Evan Rachel Wood (Westworld) who will make it in if her show makes a big splash at the Emmys this year. Taraji P. Henson (Empire) has made it in for the past couple years despite her show faltering. However, with decreased buzz, increased competition, and lesser acclaim, she could fall out. Christine Baranski (The Good Fight) is a perennial favorite with the Emmys and was the only cast member to be nominated every year of The Good Wife. Even Julianna Margulies was dropped out eventually. She could definitely break through despite CBS All Access being untested in the awards race. Carrie Coon (The Leftovers) can sneak in if her show is widely accepted at the Emmys. However, I'm going to go with Robin Wright (House of Cards). I'm still unsure of how the Emmys are going to react to this lackluster season. She's teetering on the edge. If she doesn't make it in. Baranski is waiting in the wings.
Predictions:
Claire Danes, Homeland
Viola Davis, How to Get Away With Murder
Claire Foy, The Crown
Elizabeth Moss, The Handmaid's Tale
Keri Russell, The Americans
Robin Wright, House of Cards
Spoilers:
Christine Baranski, The Good Fight
Evan Rachel Wood, Westworld
Taraji P. Henson, Empire
Carrie Coon, The Leftovers
Dark Horses:
Ruth Wilson, The Affair
Mandy Moore, This Is Us