The Best Picture race this year is one of the most unpredictable with no clear frontrunner emerging. Though, Dunkirk is definitely going to put a fight for the title.
Usually, by the time Oscar nominations roll around, we have two frontrunners with one of them pulling out in front. This year, however, we have four possible Best Picture winners. As pundits, we rely a lot on statistics. However, no film got every nomination and every precursor they should have needed to win.
However, there's another factor to consider. With the preferential ballot, films don't just need passion, they need to be a consensus pick. The way the ballot works is voters rank films from 1 to 9. The film with the least number of number 1 votes is eliminated and the number 2 films on those ballots are added to the vote totals. This process is continued until a film clears 50%. That could account for how Moonlight upset La La Land or how Spotlight triumphed over The Big Short and The Revenant. So, when thinking about Best Picture, it's not just thinking about which films will get the most number one votes. It's thinking about which films will get the most number one, two, and three votes.
That being said, statistically wise, the two frontrunners should be The Shape of Water, which led nominations with 13 and won the PGA, and Three Billboards Outside Ebbing, Missouri, which won the Golden Globe and SAG awards. While many pundits were calling the race for Three Billboards before nominations, it missed a key Best Director nomination. Only four times in history has a film won Best Picture without being nominated for Best Director. The most recent example is when Ben Affleck was snubbed for Argo. The difference, though, is that Argo was universally beloved. Three Billboards has been a polarizing film, particularly for its racial politics — they're summed up perfectly in this Ira Madison piece. It's going to be difficult for it to overcome a backlash and lack of director nomination.
The Shape of Water, on the other hand, received every nomination it needed. However, it missed a Screen Actors Guild nomination. Since its inception 24 years ago, only one movie won Best Picture without it. That was Braveheart, which was eligible for the first SAG awards. That, however, might not be an issue for it. It was still nominated for three acting awards, tying Three Billboards. However, Picture and Director have been going to different films recently. Whether this is due to the fact that picture is a preferential ballot and director is a popular vote, I don't know. But The Shape of Water certainly fits the mold of a craft and director winner that ultimately loses Best Picture.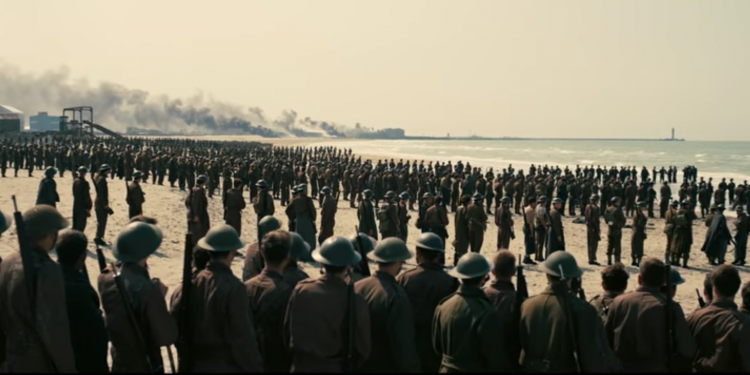 The two movies that will do well under the preferential ballot are Greta Gerwig's Lady Bird and Jordan Peele's Get Out. Both movies were universally praised by critics and have entered the zeitgeist in their own ways. On top of that, Gerwig and Peele have been everywhere. They're both charming, well-respected, and credited with their movies' success. That's often key. The only difference between this year and the other years I mentioned above is that there's more than one consensus pick.
However, in the year of #MeToo and #TimesUp, Lady Bird winning Best Picture would feel like a referendum on the industry the same way Moonlight winning felt like a referendum on the election. Despite missing a Film Editing nomination, which is usually a prerequisite to Best Picture, I think it's the frontrunner here. A loose one, but a frontrunner nonetheless. While Call Me By Your Name and Phantom Thread have a lot of passion behind them — the latter landed a shock Best Director nomination — they haven't performed well enough at the guilds to pose much of a threat. 
The only other film that could have a chance at winning is Dunkirk. In such a wild race, the top four contenders could somehow all split the vote and we could get all the way down to fourth or fifth ballots. In that case, the older contingent of the Academy could push Dunkirk through — it was second to The Shape of Water in terms of nominations. If The Post or Darkest Hour were the first two movies eliminated — a likely scenario — then Dunkirk could get their votes. It's an outside shot, but it's a shot.
Still, it's hard to argue against Lady Bird's universal appeal. Greta Gerwig has been the champion of Oscar season, so far. She may not have picked up many awards, but she has been the most talked about and seen. I could see this being similar to the Spotlight year, where it only took Screenplay along with Best Picture. This is Lady Bird's race to lose.
Check out all our 2018 Oscar Predictions!
Current Predictions (as of January 23, 2018):
Lady Bird
The Shape of Water
Three Billboards Outside Ebbing, Missouri
Get Out
Dunkirk
Phantom Thread
Call Me By Your Name
The Post
Darkest Hour